About Us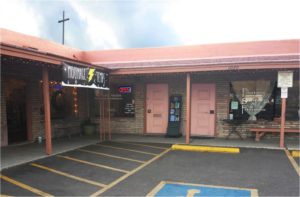 Quo Vadis Christian Books is a non-profit bookstore that originated in 1973 as a ministry to Arizona State University. Today, Quo Vadis provides new and used Christian literature to A.S.U. and the surrounding community.
Quo Vadis carries Bibles in over 80 different languages. If we do not have it in stock, we will do our best to find it for you.
Bibles in over 80 languages
Donate Now
Community Ministries International (CMI) supports the individual mission/ministry/calling of God. It reaches out through a Christian bookstore, domestic and foreign missionaries, and Tempe pastors/churches to international students, Arizona State Univ. faculty, students, and staff, physically-challenged students, athletes, the elderly, prisons, and new workers for the kingdom. To God be the glory for all He is accomplishing under the CMI umbrella!
Donate
Open – Monday, Tuesday & Thursday 10am – 4pm
Wednesday 11 am -5pm
Friday 12:30pm – 5pm
Closed – Saturday and Sunday